These days eCommerce is booming, and with many new online shops opening left and right, it is important to address the small matter of search engine optimization, and all the benefits that it brings to the table. If you want to thrive in the online market, you need to understand the rules of the game and be ready to invest time, money and effort into effective SEO. With the right approach to website design, content writing and online marketing, you can get a huge boost in traffic, better brand recognition and inspire trust between your company and the consumers. Here are the most important aspects of a well-thought-out SEO strategy for a growing online store.
Detailed product descriptions and multiple high resolution images are a must

People are often confused by the term "content" – they know that it's something that all the SEO experts are raving about, and they have a vague idea of what a product page or blog post should look like. If you want run a successful eCommerce website, you will need to provide plenty of useful information about the products to the potential customer. Your product descriptions need to cover all the basics about an item, as well as give some insight into other things like:
Specifics about the manufacturing process
That special something that separates this product from similar ones
Common uses and basic maintenance tips
Some of the history behind this type of item or the materials used
Who the product is intended for
Such descriptions not only provide your customers with enough information to be a smart shopper, but also ensure that there are enough relevant niche-related keywords and phrases that would allow you to show up in the search results. If there isn't much on the page to go on, besides the name of the product and a list of specifications, then it simply won't rank anywhere near the first SERP page. A bit of humor, a unique writing style or the use of informal language can be used to build trust and make the sales pitch more appealing.

Since the customers can't touch the items in your store or look them from multiple angles and examine them closely, you need to provide them with ample visual information. When uploading images for a product make sure that they:
Are high resolution
Show the product from a variety of angles
Showcase the inner workings and important components
Show a practical example of the product in use
It can be a bit time-consuming to create beautiful, interesting and informative product pages if you offer plenty of different products, but it is definitely worth the effort in the long run, as it will do wonders for both your brand recognition and your rankings.
Try to prevent duplicate content using a bit of creativity
While we're on the subject of product descriptions let's get one big problem out of the way – you can't afford to have a large amount of duplicate content on your eCommerce website, as you will get penalized by Google. Yes, it is convenient to just copy and paste a paragraph from the manufacturer detailing different size and color options and explaining the high level of quality control during manufacture, on every single page that features a certain type of product for which this same information holds true, but it is a bad move.

Instead of doing this, try to switch things up a bit – weave in this information into your unique product descriptions, and make sure that it is worded somewhat differently for each product page. In certain cases there will have to be some overlap, but you'll have to use 301 redirects and be consistent about linking your preferred URL's within the website – remember, Google penalizes duplicate content only if it is purposely used to manipulate search results.
Use your blog to offer detailed information and unique content that isn't available in other places
Maybe you've started an online apparel store because you've always been drawn to fashion, or you've opened a survival and camping gear store because you are an avid hiker – whatever the case may be, the point is that you've got a lot more knowledge on that particular subject than the average person. By devoting a bit of your time to writing blog posts that cover a lot of interesting topics and provide much needed help to those that are new to the niche, you will ensure that your traffic grows steadily, and that customers begin to see you as an expert. Using the apparel store example, you could write articles that:
Help people pick the right clothes for their body shape
Shed some light on the latest fashion trends for this season
Teach the basics of mixing and matching different colors
Explain which clothing combos work and which ones should never see the light of day
Provide some tips on confident body language that can help someone pull off a daring outfit
As you can see, there are always plenty of available topics, you just have to think outside the box and get in the mind of your average customer. Why are they buying this type of clothing? What other concerns might they have? What other fashion-related information do they need to look and feel great in your clothes? Answer these questions, and you'll know what kind of content to use to draw more customers in.
Allow users to post product reviews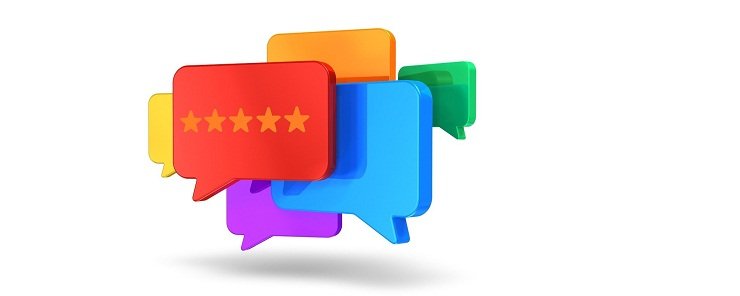 Word of mouth is the best possible marketing that you can get, as people tend to trust the word of everyday consumers like them, who have actually tried a product and have no biases, over the words of a company's marketing team. You need to have faith in your product to take this step, but it will provide you with plenty of free unique content, and give you tons of credibility in the eyes of the customers – satisfied customers can often bring up a few of the product's strong points that even you weren't aware of, or suggest some other creative uses for it that helps you reach out to a previously unexplored demographic.
Use long tail keywords that cater to the search habits of your audience
When naming your products and writing product descriptions, keep in mind that even though the largest percentage of people still use only one or two word keywords in their searches, you are not after the general public, but a very specific demographic that knows what they want and are there to actually buy something. One or two word keywords are generally used by people who just need some general information, and are also notoriously difficult to rank high in the SERP's for, as the top dogs in the niche have a monopoly over them. If you don't have millions of dollars to invest in both online and offline marketing, over the course of a number of years, it's best to target a very specialized group of people – those that are looking to buy a very specific item. You won't have millions of visitors, but a huge portion of those that you do get will be serious customers, not mere window-shoppers. With a bit of research, you'll be able to settle on the right keywords, which will get you the most paying customers.
Make sure you have keyword-friendly URL's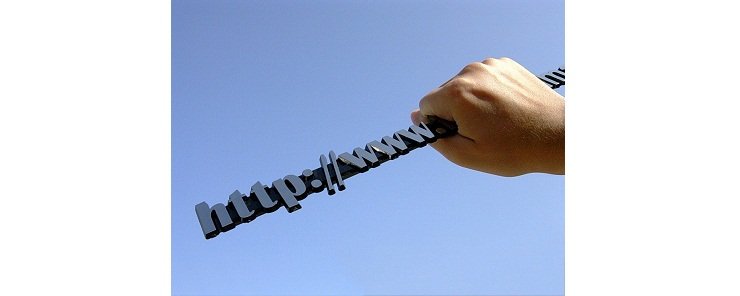 This may not seem like a big issue, but URL's that feature clear and simple keywords, instead of a jumbled mess of numbers and letters, are important for both the online shoppers and the search engine spiders – long-winded URL's with many dynamic elements have a low chance of being spidered, and they don't give the viewer solid information about the product page at a glance. If your URL's have semantic sense and feature the name of the product, they are easy to remember, let the potential customer know what they're in for straight from the start, and give you a better chance of improving your rankings.
Spend plenty of time with your analytics tool
A capable analytics tool like Google analytics, which have covered in some detail in another article, will provide aspiring entrepreneurs with all the data that they needs to tweak their SEO strategy, and get the most out of their website. There are analytics apps available, so you can go over important data point on your smartphone while on the move, so there is no excuse for not taking the time to go over hard data and see how you can improve.

For an eCommerce website, good SEO is an integral part of staying in business, but following the tips outlined in this article will allow you to focus on great SEO, which will lead improved brand awareness, higher SERP rankings, and ultimately, more sales.