Having a stable, positive reputation has been an important factor for businesses long before the Web was introduced as a factor. In the past, the word of mouth was one of the ways you reached your potential customers and a thing you relied most on to create credibility. The problem back then was that the word of mouth wasn't very reliable and often could lead shoppers to bad decisions. The root of the problem lies in the fact that the information lacked permanence and commonly turned into disinformation due to the way it travelled from person to person. This is why, when each individual customer got the opportunity to share their opinions about individual shops, products, restaurants and other venues, some business really got scared and others got excited.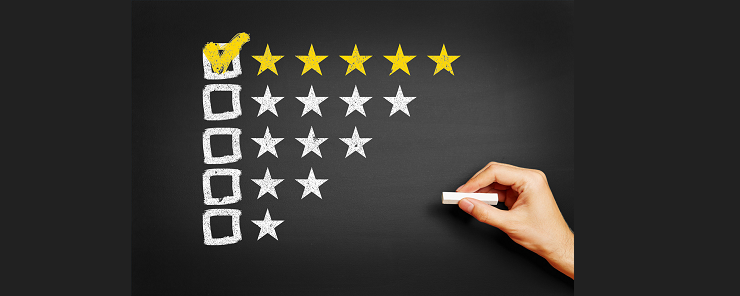 Online reviews are getting increasingly important to customers and therefore they are becoming a priority for businesses as well. We are going to discuss ways SEO and online reviews play off each other and how you can find ways to benefit from them without putting your company at risk.
Research before your purchase
This is the age of information and people know that. Most online shoppers are quite experienced and do not buy the first thing they see. They check forums, always check out what the competition has to offer and yes, they check reviews. They chase after product reviews, they check out the reviews for the entrepreneurship they are thinking about doing business with and so on. This leaves little room for business that consistently get bad reviews, on and off their website. Apart from eCommerce entrepreneurships, businesses that can benefit from having good reviews include restaurants, dentists, doctors and a lot of other businesses that are a part of the service industry.

It is fun to put down reviews and share your experience of a particular service or product with your equals. People love to leave feedback after a great night or after a particularly bad one. This is why websites like Yelp are so popular. Believe it or not, people actually care about protecting others from having a bad experience like they did or want others to enjoy themselves the same way they did.
Local SEO
Local SEO is crucial for small businesses who want to attract local customers. Even if you own a brick and mortar shop and want to attract people to physically make an appearance in your shop, you can still get a lot of benefits from focusing on local SEO. Doing local SEO actually means that you are focusing on coming up in searches that are focused on a city name, neighbourhood, area or some other locality. It has slightly different parameters than traditional SEO and reviews are a big part of the whole thing along with a consistent NAP and a Google My Business page. Online reviews make up 10.3% of the factors related to local SEO optimization according to a MOZ survey.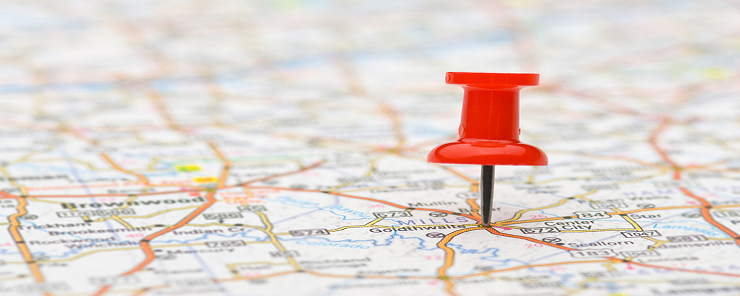 The reason why reviews have been included into the whole thing as a significant factor has a lot to do with the fact that users love them so much. It is very convenient for users to search for a shop or a particular type of service in their area simply by adding the name of the area (city, town, etc.) to their search query and search engines have made sure that they get search results that fit them best which, in this case, is a list of top rated entrepreneurships of that type in their vicinity. Google reviews are important here but you should also focus on Yelp since they are used in Apple maps. Basically, you need do a bit of research and see what review sites, search engines and maps the locals rely on to find out which ones you should optimize for.
[Insert Word] + Review Keyword Combination
In some cases, it is easier to rank for a particular niche if you attempt to focus some keyword combination that includes the word "review". This has a lot to do with the fact that consumers search for particular products by searching for reviews first and a place to purchase this product second. This might require some deep keyword research but it can be done.
Google maps, Mobile searches, Local Carousel
Google really showed a lot of love to reviews as a concept in the last couple of years. They introduced the local carousel which put heavy focus on reviews and the changes they made to Google maps was also review oriented. When we pair this information up with the fact that they have added reviews to Google My Business pages, things really started to make sense. The crown jewel of this Google's efforts related to local SEO is of course the Pigeon update which manages the entire thing.

When you take the Google maps tour, they tell you quite directly that the highest rated businesses are going to appear for your local searches and they also appear in mobile searches. Having an online presence and being optimized for mobile devices is an absolute must for any local business. Mobile searches push out results based on vicinity but also based on rating and reviews, which are crucial factors when it comes to ranking.
These are very hard to handle since they are quite permanent. If you are getting negative reviews, see why people decided to post them and attempt to resolve the issues. Still, if you have a consistent problem with some aspect of your business, no amount of support and apologies are going to cut it. You need to identify these problems, and negative reviews can help you quite a bit. Everyone gets a negative review from time to time, just avoid making a trend of it.

Black hat negative reviews are quite a big problem on the other hand. If somebody uses black hat methods to post negative reviews about your brand in order to remove you as competition. you can end up in quite a bind. Proving that the reviews are not genuine can be quite difficult. If you notice that this is happening to you, the best course of action you can take is contact the review sites and attempt to explain the situation.
How to incentivise reviews
Once you have identified that reviews have meaning for you, a difficult gap to bridge can be getting your customers to leave you one. Not all customers have a habit of leaving reviews of the places they feel have good service. Furthermore, not every customer you have is going to be tech savvy and you might need to do a bit of educating, nothing pushy though. You need to make sure to avoid forcing reviews or make them mandatory to get access to services or discounts. This is considered as manipulation by Google and major review sites alike.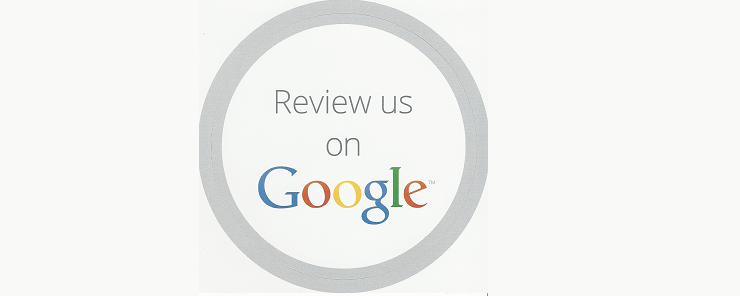 You can however, slap on stickers in your shop, office, hotel or whatever for reviews sites you would like to be reviewed on so as to make it publicly known. Another great approach is to create a "review us" section on your website so you can facilitate the review process for those who are not familiar with it. Basically, make it obvious that you would like to be reviewed and make sure that you provide good services so the reviews turn out to be positive.

If traffic, real world leads and credibility are your goals, than doing everything in your power to get good reviews is the way to go. Being a well-reviewed brand gives you a lot of visibility and will help you reach your customers with more ease through local SEO. Being reviewed by real people is something no amount of marketing or branding can compete with. An unforced stamp of approval by a random customer is something that people put more weight on and usually rely on before they make a purchase or decide to visit a restaurant or a night club. Bad reviews mean no local SEO potential which can be very bad for small business. Even if you appear on Google maps, people tend to prioritize those that have reviews. A lack of reviews is considered suspicious and there are few people that like to go where no man has gone before.

We hope we managed to shed some light on the subject of reviews in relation to SEO. It is a rather complex subject and has quite a bit more depth to it but this should be enough to get you started on the right path. Good luck.