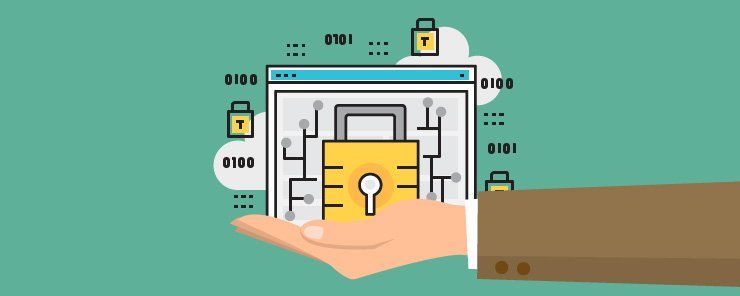 We cannot discuss technology, IoT (Internet of Things) and the internet, without also discussing security. Whenever we connect to the internet, there is always risk involved. Identity theft, malware, card fraud, hacking are just some of the many threats that one commonly encounters online.
While technology has simplified and connected us in a way nothing else can, it has also made it easier for talented hackers to access our information, the least of which includes name, birth date, address, and so on. However, some hackers can even manage to get more confidential information such as banking details, credit card numbers, passwords, etc. These security threats must be thwarted to the best of our abilities.
Every year dedicated white hackers, programmers, coders and security experts, combine their skills to find the best way to keep our personal information out of the hands of these digital thieves. There are a few trends that have been occurring throughout the year, which cannot be ignored.
For any techie newbies let's first understand what IoT is. IoT refers to the "worldwide network of interconnected objects uniquely addressable based on standard communication protocols," as described by the RDIF Group. While, Forrester defines it as, as a smart environment which, "uses information and communications technologies to make the critical infrastructure components and services of a city administration, education, healthcare, public safety, real estate, transportation and utilities more aware, interactive and efficient."
Let's go on, here are a few IoT security trends we should watch out for in 2017:
1. Threats to Android and iOS will increase
Android and iOS are the most used operating systems currently on the market, with over 99% of the phones running on either of the OS.
While Android already has a number of significant number of vulnerabilities, it is expected to see more intrusive malware and viruses hitting its system. It includes viruses, malware, randomware, and so on designed to become undetectable via links or even allowing downloads through Google Playstore. The apps looks like normal and harmless games and apps, and infect the system when it is loaded onto the phone.
Now, iOS has always been proud of its security, and ensures strict guidelines required to follow. However, with more sophisticated viruses, iOS may not have a choice. We have already seen the Apple Store get hit with viruses and their cloud systems have also been hacked multiple times, which leads us to believe that even Apple will have to ramp up their codes and protective measures to ensure that their systems can protect their users from the latest vulnerabilities.
This will also affect any other device that includes these operating systems, and this by no means suggests that other OSes are not prone to hacks.
2. Malware in the IoT platforms
As internet spreads its web deeper into our lives, more devices that were previously not connected over the internet now are. Items such as cars, toys, locking systems have now become more vulnerable to hacks. To prove this, two hackers, Charlie Miller and Chris Valasek, displayed a few of these vulnerabilities when they hacked a Jeep Cherokee, while sitting on a computer miles away. This is just the beginning though. As more devices are connected to each other on a global level, hacking will become a common feature and this may not only be limited to smart devices and email accounts; but also something as small as baby monitors.
This trend of hacks on devices that are non mobile is definitely going to grow, and there are only so few security patches that will be able to help. We will definitely need more sophisticated security algorithms to help secure our privacy.
3. IoT-specific security products are emerging
The previous point brings us to this point, while more of our IoT devices are becoming compromised, the need for higher security is now more than ever. While many companies are individually introducing security updates and patches, the market for IoT security is still extremely underdeveloped. In the coming year, we can definitely expect specialized security updates and tools that might be introduced specifically for IoT devices.
4. End-to-end encryption of data
Data encryption has become a haven for security companies, as it ensures that the sensitive data is protected. However, overcoming encryption challenges such as classification and key management has become a little troublesome.
However, with the coming changes in the security, data encryption should become a common feature not just for sensitive data but instead for all data, something like what Whatsapp is doing with their chats.
5. Behavioral Authentication Solutions
A survey conducted by Forrester, found that companies reported at least one breach from an external threat actor, most commonly of stolen credentials. The report added, "Using password-based, legacy authentication methods is not only insecure and damaging to the employee experience, but it also places a heavy administrative burden (especially in large organizations) on S&R professionals."
In order ramp up security, behavioral authentication methods are being suggested, including using things like device location, sensor data, and mouse and touchscreen movement to detect change in pattern of usage. This will help identify if the same person is accessing the information or if the patterns have changed. This might also include biometrics for all forms of authentication, not just for payment process.
6. AI to infiltrate Security
Machine learning, security analytics, and artificial intelligence (AI) are some of the trends that we expect to see in future security updates. AI and machine learning have already made their presence felt in other streams of technology such as VR and voice assistants.
So, it's not long that even security algorithms will get a boost from these smart technology. They will also learn and grow, along with the user.
7. Increase in security education
Lastly, we also expect to see an increase in security education as well as higher fines for security related crimes.
Since more sensitive data is now being stored in clouds, or servers that are constantly connected to the internet, knowing the difference between the different types of security threats and how to protect yourself from them has become an important job.
In addition to this, hackers that have access to such data and use it for the wrong reasons, are definitely going to be required to pay hefty fines for their crimes.
Understanding security and the evolution of it, is extremely important. In a world, where we are constantly connected online, our private information has become less and less private and more and more public. Here are just a few trends that we expect that we will see in 2017 and the coming years that will revolutionize the IoT security field.