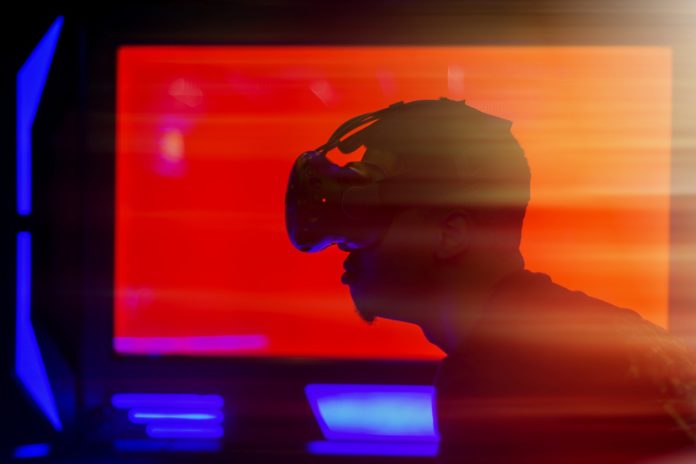 Virtual reality is an incredible invention of our modern time. This invention is now growing more accessible. One of the many ways that you can access virtual reality is through SteamVR.
The SteamVR system is a headset that allows you to view and interact with virtual reality games. Along with the headset are sensors that will enable you to fully interact with your virtual world.
In case you want more options, SteamVR is compatible with many other controllers. Here are some of the best controllers that work with Steam VR.
Xbox One Gamepad
The Xbox One controller can work in sync with the SteamVR system. This controller is compatible with a wide variety of systems, including the Windows PC.
To connect your Xbox one controller to the SteamVR system, you will need to use either Bluetooth or a USB cord.
Try to shoot for setting up a wireless connection, as it will be easier to navigate the controller. To set up a Bluetooth connection, your PC or laptop needs to be able to establish a Bluetooth signal.
If your PC or laptop cannot do this, then you will be able to connect the controller via a USB cord.
HTC Vive Controller
Vive is the original creator of the SteamVR system. As a result, it makes sense that the brand would continue to put out controllers for the system.
Wearing the Vive tracker controller allows you to move more freely, and expand on your virtual reality exploration. Similar to Wii controllers, the HTC Vive controller wraps around the wrist.
The stick shape of the controllers allows you to move both your hands and your arms around freely. Motion-detection technology from the SteamVR system will pick up on the controller's movement.
Connecting the HTC controllers won't be difficult, as they are specifically for the SteamVR. You will have to go through a slightly tedious testing process, however.
Bionik Controller
The Bionik controller allows you to connect a controller to various platforms. In this case, the Bionik controller is compatible with the Windows PC system.
For the controller to work at its top speed, Bionik recommends using a cable to connect the controller to your system of choice. However, the Bionik controller is wireless in the case that you prefer to play on a Bluetooth connection.
3D Rudder Foot Motion Controller
One of the coolest things about virtual reality is the variety of activities you can partake in.
In some cases, you can even drive or bike around. Activities that involve your feet will need a specific controller to accommodate this area of the body.
The 3dRudder Foot Motion controller is a virtual reality controller that allows you to use your feet throughout a game. For the best results, you will want to use this controller while you are sitting comfortably on a chair or a couch.
This controller can connect to the Windows PC system, and works with a lot of standard VR PC games. Learning how to use the 3dRudder controller is easy and takes no time at all.
ZD-O Controller
The ZD-O controller comes with a wired connection and is compatible with most Steam software. This controller has a general shape that allows it to easily adapt to the Nintendo Switch or PC.
If you are looking for a simple controller to connect to your SteamVR, this is it.
While this controller is versatile, it is not compatible with PlayStation or Xbox.
Conclusion
The controllers above are only some of the controllers that work with SteamVR.
SteamVR does a great job of having a wide range of compatible controllers. While you can never go wrong with the original HTC Vive controllers, the Xbox One gamepad is a close second.
Also Read: [Review] All You Need to Know About Valve Index (VR Headset)