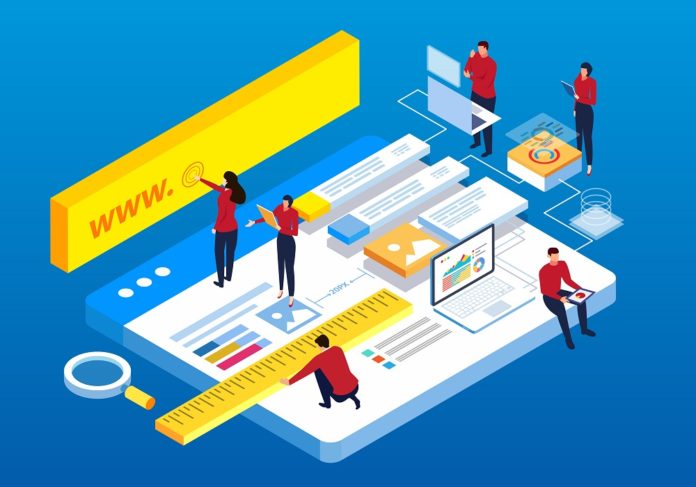 Whether you're launching a fresh new B2B website, or you plan to give your existing one a design makeover, your biggest challenge would be to hire the right web designer. 
So what's the real problem with web designers/design companies?
The major pain points that clients and business owners complain about in b2b website design are in the areas of:
planning

managing expectations

regular and clear communication

tech capability

hosting issues

aligning the brand with the design

pricing
From the designer/company's point of view, the issues center around the fact that their work is project-based. This is a different scenario from the advertising/IT fields where the firm's work is account-based for a specific client. 
Misunderstanding and miscommunication are a real risk, because of the tech issues involved, and also the lack of clear and regular communication from the designer side. 
As one of the fastest-growing industries, there are an estimated 23 million web developers/designers in the US. Obviously, there would be different levels of quality, capacity, pricing etc. 
With so many to choose from, getting the right fit can be a huge challenge for the average business owner. 
The Importance of Web Design For Your Business
1. First Impression
Studies show that it takes viewers about 0.05 seconds to form an impression about a website and to judge whether to continue engaging with it or to leave. 94% of first impressions are design related. Websites that take too long to load, don't provide useful content/information, are difficult to navigate, use outdated tech, and aren't responsive to mobile and tablet devices soon get relegated to the bottom of search engine rankings.
2. Marketing Tool
Your website is your 24x7x365 marketing department that always stays open, is accessible and responsive and reaches out regardless of geography, time-zone or demographics.
3. Affordable
Your company's official website offers authentic, current and reliable information about products, services, expansion, etc. This is one of the most affordable ways to reach your potential and existing customers.
4. Conversion
As the place where your customer can engage with your products and services, get more information about them, read reviews/feedback, and make an informed purchase, your website is a great conversion tool. It transforms clicks into revenue, builds and sustains brand loyalty and offers a platform for social media interaction and direct communication between customer and management.
Keeping these factors in mind, it's crucial that you get your web design essentials on track the first time, otherwise you could end up damaging your brand and may find it difficult to live down negative impressions on social media. 
Nearly 88% of online customers report that they would be less likely to return to a website after a single negative experience.
6 Dumb Mistakes To Avoid While Hiring A Website Designer
Websites have a shelf-life too. If you haven't updated or design-refreshed your site in the last two or three years, it's about time you looked into it. 
39% of users will abandon a website if it takes too long to load or if images take too long to download. The expectation levels among users for loading speeds in an average website is 20 seconds and this number continues to shrink. 
Slow loading speeds, when translated to real revenue loss, add up to a loss in sales of more than $2 billion in a year. 
Also Read: How Can a Web Designer Fix a Slow Loading Website?
Website design plays a crucial part in 75% of people's judgment of the company's credibility. 
While hiring a website designer, avoid making these basic errors:
1. Not Distinguishing Newbie vs Experienced
While it's a great idea to partner with a start-up or a newly hatched website designer, it's a gamble that may or may not pay off. There are thousands of freelance designers out there, offering rock-bottom rates for website design/development.
With an experienced designer, you will get immediate benefits because they have a level of understanding, may have a more comprehensive skill-set, and can start contributing to the project without delay.
This is not to say that all experienced designers are top quality, or that they will adapt to your project easily. Newbies have the advantage of fresh, innovative thinking, and have access to recent/relevant technology. But if they're fresh out of school/college, they may take time to adapt to a professional setting.
2. Pricing
If you're in a hurry, you may overlook the nuances of pricing. Remember that cheap isn't always the best, and conversely, neither is expensive. You also need to treat your website as an ongoing project even when it's up and running, because it needs investment in upgrades, content, responsive design, etc. Keep your budget flexible, and put aside smaller incremental amounts annually instead of spending a packet once every 5 years.
3. Hidden Fees
Read your contract carefully and closely. There may be hidden fees and charges in the fine print. Your designer may reel you in with an initial rock-bottom price, but hold you to expensive up-sells, upgrades, maintenance fees, etc. It would certainly be dumb not to read the terms and conditions before signing up.
4. Due Diligence
While hiring a website designer, invest enough time and effort in research. Get references from other clients, check examples of their work in real time and don't get fobbed off with screen shots. Have a conversation with other clients, and read reviews. Apart from customer feedback and reviews, check other sources such as professional trade associations, etc to find out if there are complaints. Ask for a demo and keep a list of questions handy. Ensure that your marketing team is on board with the process.
5. Not Knowing Who
Today, there are thousands of freelancers available, with their own pros and cons. They may differ in terms of pricing, talent, experience etc. Many business-owners prefer to deal with a larger firm, rather than an individual freelancer, mainly for security/pricing reasons. Check whether your designer will do all the work herself/himself or outsource parts of it to subcontractors. This can raise important issues of privacy and comfort levels.
6. Limitations
One of the biggest mistakes you can make with website design today is not to understand the nature of omnichannel marketing today. Customers/Visitors access your website from a variety of different devices: smartphones, tablets, laptops, desktops, etc. They may arrive from social media links, links on other sites, blogs, etc. Unless the design incorporates responsive features, your website could spiral down to the bottom of SEO rankings. 
Also Read: The Difference Between A Web Designer and Web Developer