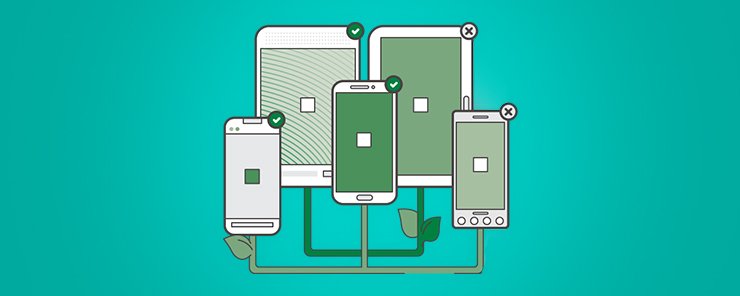 We are surrounded by millions of mobile apps. 12 million mobile app developers worldwide are providing us amusing and ultramodern apps, constantly.
Mobile app users are the most demanding customers these days. We want low cost, bug free apps. If we don't get it, we uninstall it or give a very low rating.
With the wide range of operating systems versions for Android, iOS, and Windows, mobile app testing seems to be a cumbersome project, isn't it? But, cloud computing makes our work easier.
Cloud computing has become more prominent since 2000. It is a form of internet based computing that provides data and resources to computers on demand.
In this article, we will look at top cloud platforms for mobile app testing.
1. AWS Device Farm
Amazon Web Services (AWS) hosts a device farm, an app testing service through which you can test and interact with your iOS, Android, and web apps on real tangible phones.
Testing done using this device farm can be programmed to run on multiple devices in seconds. You can upload your own tests or use built-in, script free compatibility tests.
A high-level result, pixel to pixel screenshots, and low-level logs are updated as tests are completed.
Through this device farm, native testing for iOS, Android, and Fire OS apps even those created with Xamarin, Titanium is possible.
One more thing, interactive testing for the remote access of Android apps can also be done. Impressive, right?
2. Firebase Test Lab for Android
Firebase test lab was previously known as the Google Cloud Test Lab. It provides back end services to support mobile app development.
Testing your wide variety of devices and device configurations are initiated. You will get logs, pixel to pixel screenshots and videos as your test results. They can be made available for your project on the firebase console.
Test lab automatically check your app crashes when you don't have your own test code.
You can find out the structure of app's User Interface and analyze simulating user activities. It can also be used with Continuous Integration (CI) systems.
3. Xamarin Test Cloud
Xamarin Test Cloud is a solution which provides automated User Interface Acceptance Testing of mobile apps beyond thousand devices. It can consolidate with NUnit test runners.
Using it, it guarantees the company that their mobile application implements precisely and conveniently across a number of devices.
You can change GPS locations, physical buttons, activating and rotating the device through Xamarin Test Cloud.
Xamarin Test Clouds will not support some hardware functions like Bluetooth, Wi-Fi, simulating different battery conditions.
4. KOBITON
Mobile developers can build high performing applications faster and often retired access through automated testing to a hefty Lab of Android, iOS devices.
It provides support to endemic and hybrid apps.
Mobile app developers can effectively calculate the cost of growing portfolio of Android and iOS devices. Kobiton also provides options for testing the product before launch.
Detailed reports and screenshots of issues are found out by automatically created activity logs. Internal devices can be managed anywhere, anytime.
5. Perfecto
Perfecto has reconstructed their business, the way they are doing digitalization, by making continuous quality possible. Continuous quality provides so many quality activities like testing, code scanning, analysis and data correlation into every step of SDLC.
Perfecto is used by honored brands to test their mobile apps. Perfecto has been focusing on speed accuracy and engagement.
Perfecto helps Android, iOS, Web mobile apps to speed up the process of ratifying new characteristics and fixing bugs under certain environment or atmosphere. Espresso tests, XC test, Selenium or another test on different versions can be implemented precisely from their workstations.
Perfecto provides extensions for Appium and Visual Studio, a Jenkins plugin, a lab for Eclipse etc. etc.
6. Sauce Labs
Sauce Labs is an American cloud hosted, the web and mobile application testing company. It is based in San Francisco.
Sauce labs did not only do mobile testing but also cross browser testing, JavaScript unit testing and much more. Automated testing for Continuous Integration(CI) and Continuous Delivery (CD) and provide plugin integrations for Bamboo, Travis CI, Circle CI and much more.
According to Forbes, Sauce labs is the pillar for more than 500 browsers, operating systems. The company lately disclosed a plugin for Atlassian's JIRA project and issue tracking software.
7. Experitest
Experitest mobile cloud tools help you in introducing new devices and operating systems faster.
You can generate test reports, videos and images and can share them also. You can also test your mobile applications under real network conditions.
CONCLUSION
I am sure I was able to give you right options that will help you choose from the top 7 cloud platforms for mobile app testing. You can try each one and figure which one suits your requirements or the one which resonates with you and your team.
If you have any questions or queries, you can simply write them down in the comments and I will be happy to address them.