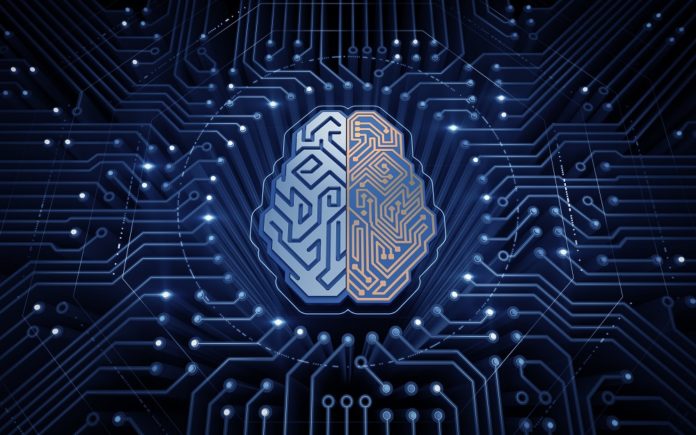 Over the past decade, Artificial Intelligence (AI) has found its applications in many different fields. Businesses are increasingly adopting AI for their growth and rightly so as its benefits are evident from the results seen by these businesses.
Recent studies have shown that more than 90% of leading businesses have ongoing investments in AI. One of the most notable applications of AI for businesses is to improve the usability and user experience of business websites.
If you're wondering how you can make the most of AI and use it to improve your business website's usability, then read on to learn more. 
1. Chatbots
Consumerism has changed over the years. Today, consumers are impatient, and they want instant resolutions to their queries. Failing to respond quickly may lead to increased website abandonment and reduced conversions. 
The most feasible solution to this problem is AI-powered chatbots. Chatbots are a self-service solution for your customers that provide resolutions to customers in real-time. 
AI chatbots are a perfect win-win for you and your customers. Not only do they support customers in real-time, but they also help you reduce your customer service cost as you rely on AI instead of manual support.
AI-chatbots can learn from customer responses and offer better support with every passing day. If you're noticing increased bounce rate and reduced conversions, then AI chatbots are definitely something that you must consider.
Also Read: Building a simple NLP-based Chatbot in Python!
2. Website Accessibility
Did you know that one in every four Americans is disabled? This means that this population of users wouldn't be able to access your website's features if you haven't fixed your website accessibility yet.
There are a lot many factors that weigh in for accessibility. And not implementing these will lead to reduced conversions, website abandonment, decreased brand reputation, and even expensive ADA lawsuits.
To avoid this, AI comes to your rescue. You can invest in an AI-powered website accessibility solution that will audit your website for accessibility and automatically fix all the issues. This way, you can rest assured that your website is always ADA and WCAG compliant. 
3. User-Friendly Search
One of the major elements of your website that impacts usability is search. When users perform searches on your website, they're looking for something specific. Using semantic search, you can make their experience more user-friendly and rewarding.
AI technologies such as natural language processing and machine learning can learn from customer behavior and improve their search experience. Apart from better usability, it also leads to increased sales, better conversions, and increased customer retention.
4. Personalized User Experience
In the post COVID era, more and more businesses are establishing their online presence, leading to rising competition. How do you stand out among hundreds of competitors? The best way to go about it by offering a personalized experience to your users.
Consumers are not looking for one-size-fits-all solutions. They want solutions that exactly fit their needs and are tailored specifically to their pain points. You can target your users with personalized experiences with the help of AI.
Dialogue AI is an eCommerce personalization platform that works automatically to generate content and personalization recommendations that create the perfect dynamic widgets to entice sales and engagement. This will enable a powerful shopping experience for your customers and will leave them in total awe! You will see an increase in conversion rate, engagement, and total buy-rate.
Therefore, using AI, you can offer personalized product recommendations, change your messaging to address specific pain points, personalize pop-up messages, and offer many more similar solutions. Personalization with the help of AI can be a game-changer for your business, and hence, it is a must-try!
Also Read: How AI is Impacting Web Design in 4 Big Ways?
5. AI Assistants
AI-powered assistants are getting increasingly popular amongst business websites. These are AI-powered virtual assistants that can assist your users by helping them out in their customer journey.
Right from understanding your offering, browsing through products, and completing the checkout process, such assistants can be extremely helpful in improving your website's usability. 
Using techniques such as image recognition, AI assistants can truly make your customers' experience much more satisfying and quick. 
6. Sentiment Analysis
Understanding customers' perceptions towards your products and services may be vital in bringing about improvements in your business's key metrics. But, you cannot always expect straightforward feedback from your users. This is where sentiment analysis can be beneficial.
Using AI-driven sentiment analysis tools, you can precisely understand how your customers feel about your products, services, websites, features, etc. Such tools sift through customers' comments and give you a precise overview of the likeability of your offerings.
This data can be eye-opening, and you can use it to improve your offerings, add new features, remove unwanted features, and offer a better user experience. This will ultimately lead to increased sales and revenues of your business. 
Also Read: Machine Learning For Sentiment Analysis (Using Python)
Final Thoughts
To conclude, we can say that AI can be revolutionary in changing the course of your business's growth. Investing in AI-powered tools will lead to improvements in website usability, which will help you grow your sales and brand awareness.
So, start investing in AI right away to see drastic improvements in your website's usability.