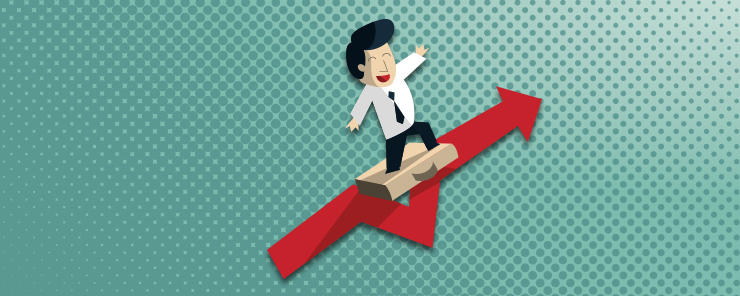 Artificial Intelligence is the future.
Sixty years ago, the research scientists coined the term 'artificial intelligence', the concept of a self-rational computer has taken a special position in the public cognizance. In the present scenario, with adequate technology and aptitude, artificial intelligence is all set to become reality.
With advancements in artificial intelligence ongoing at a rapid pace, terror of robots eventually replacing humans is increasing. Though AI continues to open up a wide number of jobs it is quite safe to say that it is still far away from making human jobs obsolete.
But as AI is discovering various ways to enter into more and more fields, the demand for AI tech professionals is growing.
Yet countless openings in the domain of artificial intelligence is going unfilled.
Why?
Because…
"Supply is way less than demand."
Currently, the demand for AI tech talent is present in almost every domain and top companies like Google, Yahoo, Apple, Facebook and Infosys are actively working in this field to empower computers with the ability to learn, think and adapt.
Application of advanced computer programs, robotics and automation, all illustrate a career in AI. People interested in building a career in this particular niche require specialized education based on nitty-gritties of mathematics, technology, reasoning and engineering outlooks.
This brings us to the obvious question.
What education qualification is required to kick-off a career in AI?
In order to start their career in AI, there are a few degrees that the candidates must amass such as a bachelor's degree in computer engineering or a data-heavy field such as physics. Standard computer technology and mathematical backgrounds form the foundation of most artificial intelligence programs.
If you are an undergraduate, interested in making a career in A.I., it's best to set your sights on colleges who are well-known in the field of computer science and have dedicated research departments. These colleges commonly offer a specialization to students interested in making career in AI.
If you wish to pursue a peculiar domain specific degree, go for a Bachelor's in Computer Science along with a specialization in Artificial Intelligence. Students can go for degree courses which offer peculiar majors in AI or vouch for an AI specialization originating within fields such as graphic designing, IT or engineering, health informatics, computer science.
Along with a bachelor's degree most entry level positions involving supervision, leadership or administrative roles often require masters or doctoral degrees. A conventional coursework involves the study of:
• Numerous level of mathematics which involves stats, algebra, algorithms, logic, probability and calculus.
• Graphical designing or Bayesian networking, involving neutral nets.
• Physics, robotics and engineering
• Coding, programming languages and computer science
• Analytical science theory.
There's more to AI than just degrees and certification
Remember! Careers are not one-size-fits-all.
Before you begin spending a large amount of time in college studying computer science with an exclusive focus on AI, it is a prerequisite to know that you are a perfect match for this field.
Artificial intelligence software turns out to be as smart as the people who create them, and due to this, its creators need to possess excellent computer skills before they even begin thinking about AI.
Not only do you need to be innately rational while considering a territory which is all about foretelling analytics, but you should also have the skills to iron out the roadblocks with cost-effective and efficient ways. It also requires foresight about new technological developments which can interpret into up-to-date software which will enable professionals to stay at the top of their game.
Moreover, AI experts require technical skill sets in order to model, control and reconstruct various software programs and technology. As an AI professional, you should know how to translate highly technical information in methods that others can easily understand to accomplish their tasks. This demands adequate communication and the capacity to work with co-workers in an organisation.
Often, technical-professionals overlook the need of being part of a collaborative team. This is a grave mistake as written and verbal communication skills are essential to communicate how AI programs and tools are successfully deployed inside the industry ecosystem. To learn these skills, you should consider multiple career options available in this domain.
Jobs Profile in AI
A successful career in AI can be accomplished within a diversified range of institutions such as private enterprises, public organizations, teaching, health care facilities and the military. Few examples of specific jobs positions held by AI professionals are:
• Software researchers and developers
• Computer analysts and computer engineers
• Algorithm experts
• Research analysts and engineering experts
• Mechanical engineers and sustaining technicians.
• Electrical and manufacturing technicians.
• Surgical experts working with robotic apparatus
• Health care professionals working with artificial appendages, plastic surgery, hearing assistants and vision revival gadgets.
• Army and aeronautics experts engaged with flight simulators and drones.
• Professors at technical schools, colleges and universities.
Conclusion: –
AI is undoubtedly an emerging field as multidisciplinary research in education and is becoming more and more known. If you want to go for a rank where you can apply you educational skills and specialization in AI, you need to determine whether you would like to endeavor in a corporate setting or in a teaching background first.
Once you have decided, the next step would be to apply for entry-level job openings. There are openings for robotic engineers in the industry ecosystem, developers in gaming or analysts for search engines.
Ever since its birth in the 1950s , AI is rapidly progressing and improving the status of workforce across various industry settings. As an outcome, those equipped with the skills to interpret digital data information into substantial and useful human experiences will uncover a career in artificial intelligence to be sustaining and fruitful.