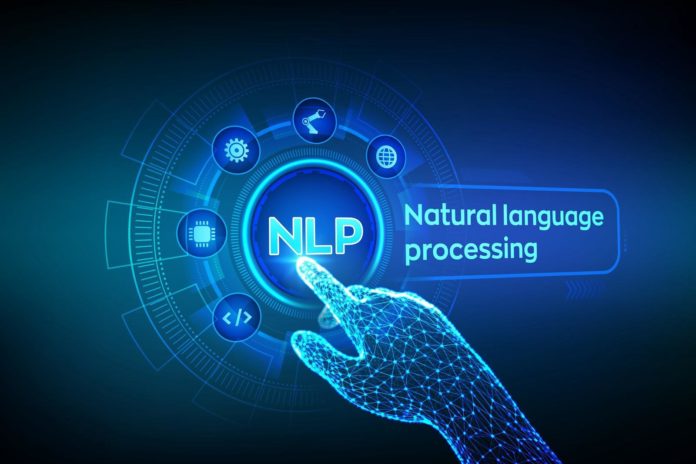 The tech world has been stormed by artificial intelligence. In order to smartly and automate various processes, Tech developers try best to incorporate artificial intelligence (AI) into their software systems. AI can perform wonders, combined with machine learning, and surely opened up a whole new horizon of infinite opportunities. The AI engages so much in our daily life that we cannot recognize their applications in our lifestyle. AI is everywhere from healthcare to space systems to technology solutions.
NLP is possible also because of AI, natural language processing.  In different situations, machine learning algorithms have the ability to understand information processing in the human brain, and machine learning algorithms implement this technique in a number of processes. NLP is also a great combined application of machine and artificial intelligence which, after analyzing the words or phrases used in context, can predict the next sentences. 
This capacity enables NLP algorithms to leave the competition with old school articles that spin algorithms. Since AI and ML in word analysis and prediction are not included in these algorithms. In this article, we will talk about the various parts and technology that are used in NLP and why it is superior in its various word processing tools to outdated word spinning algorithms, companies that have NLP in their products, companies that work to implement NLP AIs and ML NLP technology. The following is a further discussion: 
The technologies used in NLP
The key components used by NLP are AI and ML as discussed earlier. Let us examine some other technology, frameworks and tools that are used in the development of NLP solutions. AI: Artificial intelligence is the ability of computer systems in different forms to intelligently analyze the situation and then to react autonomously in a way similar to that human in accordance with the requirements of a given scenario. AI is the NLP's central building block. 
Machine Learning: Machine learning is worth mentioning, though it is a subsidiary of the AI industry because it is very much applied by the NLP. Machine learning allows a computer system to study past records and data. To order to understand and then predict the solution a computer system can do the same by analysis of the situation by matching it with previous events.
NTLK: Natural Language Tool Kit is the complete form of the NTLK. It's essentially a Python module open-source database with data sets and tutorials. 
Genism: is a library of Python for the modeling and indexation of topics. 
Intel NLP: Another library used for the Python programming of deep-learning algorithms and technologies is the Intel NLP architect. 
Python Programming Language: This language is an important component of AI and NLP. It is used because of its proximity to the English language and the availability of a wide range of libraries. 
NLP superiority to outdated word spinning algorithms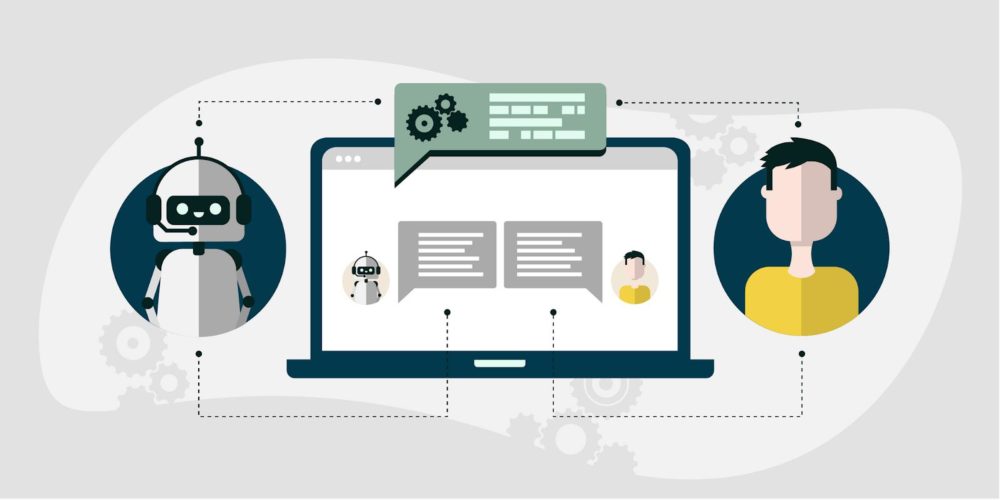 Traditional word spinning algorithms treated written material as data trees, and tried to track word-by-word approaches, listed words to replace them with synonyms or words of relevant significance. This approach is good but not perfect, and a content rephrased with such tools must be reviewed almost every time, and some changes must be made by the customer; it does not look clinical, otherwise. 
Another inconvenience of using these tools is that it does not look like a human-designed final product for rephrasing tools or rewriting products. The text does not appear in keeping with meaning because the algorithms used in these methods view the material as a list or word tree and replace each word with synonyms one by one, so sentences do not sound related. Due to the lack of connectivity between sentences and a misdirected concept of whole paraphrased content, experienced language professionals would easily recognize the raw paraphrased content and original content. It is highly likely that you would get odd content with unstructured phrases and awkward words.
In the case of natural language processing, these classical algorithms are far advanced due to the incorporation of AI and ML. NLP assumes that the entire material as unified data is paraphrased. The natural language processing algorithms emulated possess the ability to automatically understand and rewrite content. It can even restructure the phrases to improve content readability and make the content look more connected. 
NLP algorithms understand not only the significance of every single word in an article but also the relation of words written in an article.  NLP thoroughly analyzes the content and then seeks several ways to rewrite the paper in accordance with the true significance of the entire article. NLP algorithms can rewrite the whole phrase in a different voice or structure so the phrase does not share anything with the actual specimen or phrase. The end product is a uniquely meaningful content that can only be identified by human-like writing as a spun article. 
This makes NLP much higher than conventional old-school rewriting or spinning algorithms.
Companies that work with NLP
The multiple products of NLP are used by Google. Gmail word suggestions provide a good example of how to use NLP in Google products. When a user attempts to compose a message, the user writes a few words, and the next sentences, most of which are accurate, are predicted by Gmail. This is a minimal example of NLP use and is long used in our day-to-day workflow. This is how NLP is integrated and most of us don't know our way of life. 
There are also other companies that use NLP for their customer services. CHATBOTS have been used for a long time to serve the purpose of customer services, but many enterprises have used NLP to analyze the conduct of customers in order to make their bots act to satisfy customers. Since 2016, MasterCard has launched NLP to better serve its clients with AI chatbots.
Many other companies are working to implement NLP in various tools and Spin Rewriter is well-known for its useful writing tools, SEO and so on. 
Quillbot is state-of-the-art AI Paraphraser while we are not sure either they are enhancing their paraphrasing tool with NLP or not. Similarly, Word AI and AI Article spinner are coming up with great paraphrasing and article spinner tools by using AI.
Conclusion
Because of the excellent word processing and rewriting features, NLP is increasingly popular. This methodology in machine learning has seen immense growth in use, and many consumers profit from NLP already without even noticing.
The capabilities for NLP understanding and analysis have left traditional word spinning algorithms a long way behind, and NLP's paraphrasing tasks are also being improved. 
The essential components of NLP have been discussed, compared to old school spinning techniques and referred to some companies that already use them or plan to use them. Hopefully, this information will be helpful to you in acquiring NLP and NLP rephrasing know-how. Intelligence is life! Intelligence is life!
Read More: