3D software gives you the ability to generate a mathematical representation of any sort of 3D object, and so it is of no surprise to see that this is used regularly by experts across a wide range of industries.
Nevertheless, there are a lot of different 3D modeling tools on the market today, so it can be difficult to find the best 3D modeling software for your requirements. So, with that being said, let's take a look at some of the best below. 
Foyr Neo
There is only one place to begin when it comes to 3D modeling software, Foyr Neo does not disappoint. This is an excellent all-in-one solution, which covers everything from planning right the way through to rendering.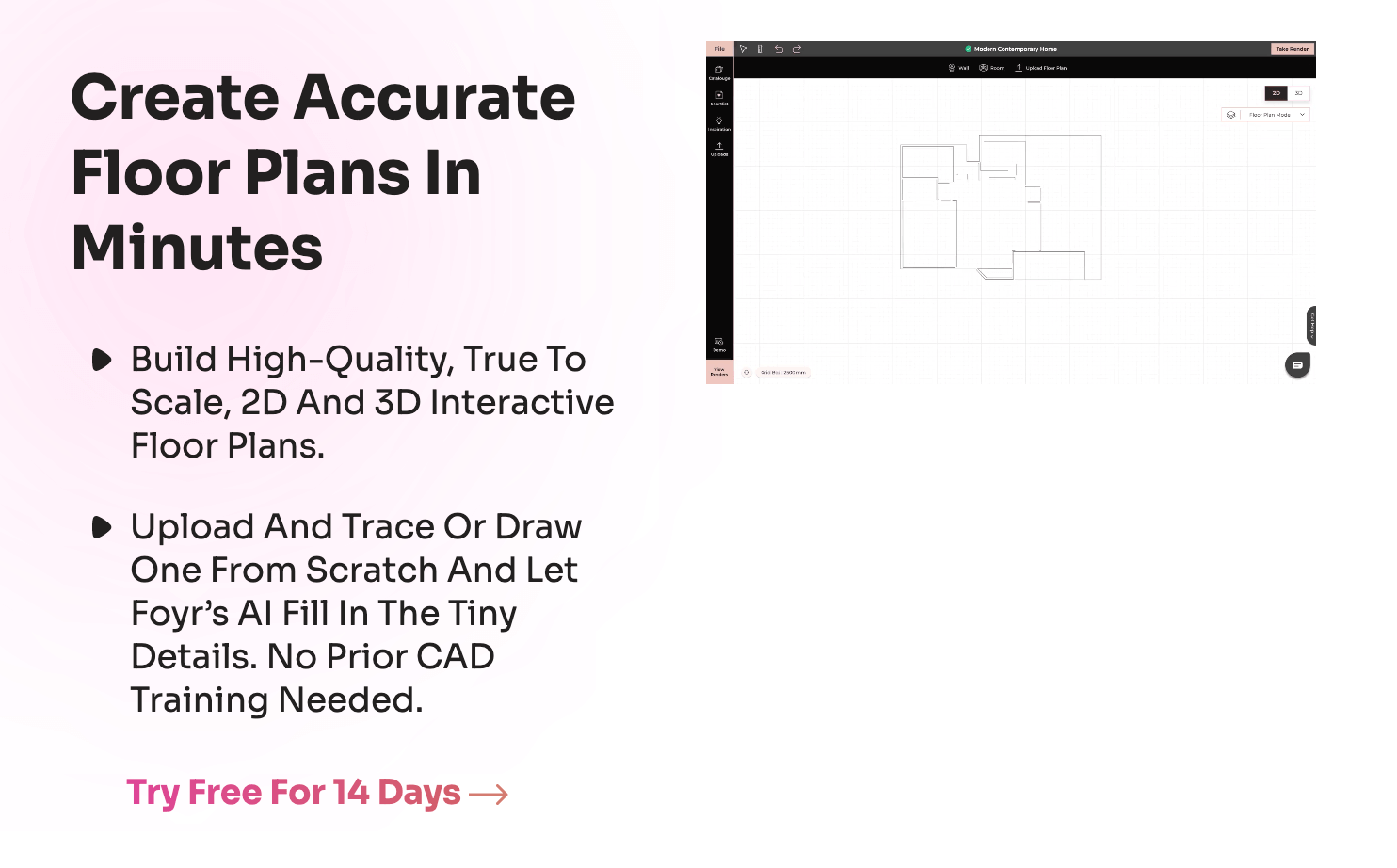 You will be able to use a whole host of different tools, for example, offset tools, drawing tools, and much more. You also have a catalog of more than 50,000 render-ready models for you to choose from as well.
One of the most popular features on Foyr Neo is Foyr Shapes, which is a 3D modeling module, which gives you the ability to create 3D models utilizing an intuitive and powerful interface. 
There are lots of other industry-leading features as well, from Auto Lighting to Render Preview. You can try all of these out free of charge as well, as there is a 14-day free trial.
2. Cinema 4D
Another option you may want to try is Cinema 4D. This can give you the ability to build, add texture, model, render, and animate. One of the reasons why a lot of people like this platform is because it is incredibly easy to use, making it a great choice for beginners.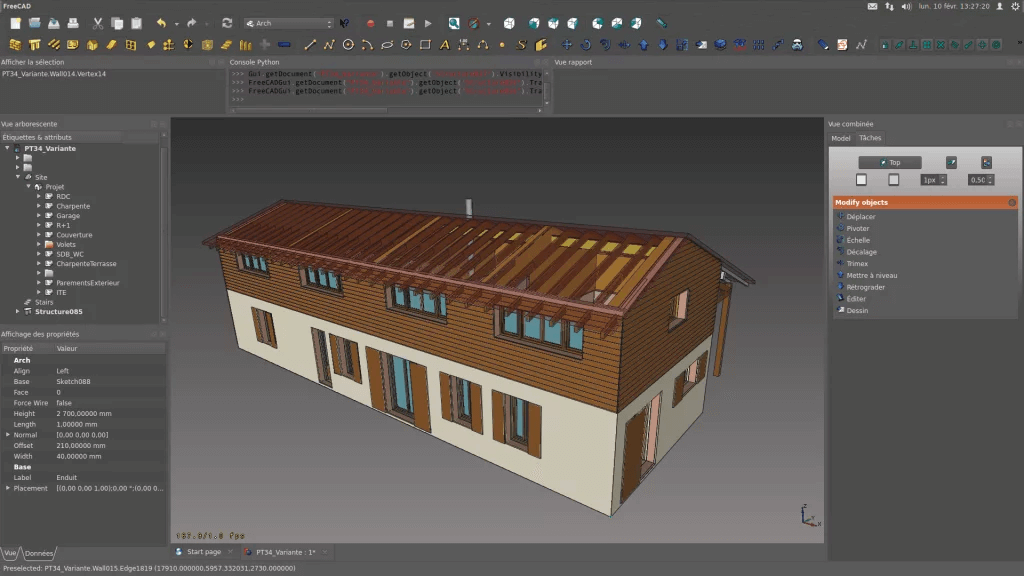 Despite having an easy learning curve, it also comes with an efficient and broad range of tools, as well as a selection of popular add-on plugins that enable you to boost the functionality of the platform. These plug-ins do not cost a lot either. 
There is a free version of Cinema 4D, which you can try out to get a better understanding of the program. However, it is not going to be sufficient on its own.
3. ZBrush
Next, we have ZBrush, which is a great choice if you are looking for a digital sculpting tool. Unlike the former option, though, there is a bit of a learning curve with this one, so you do need to keep this in mind. However, for those with experience in 3D tools, this could be a great option to consider.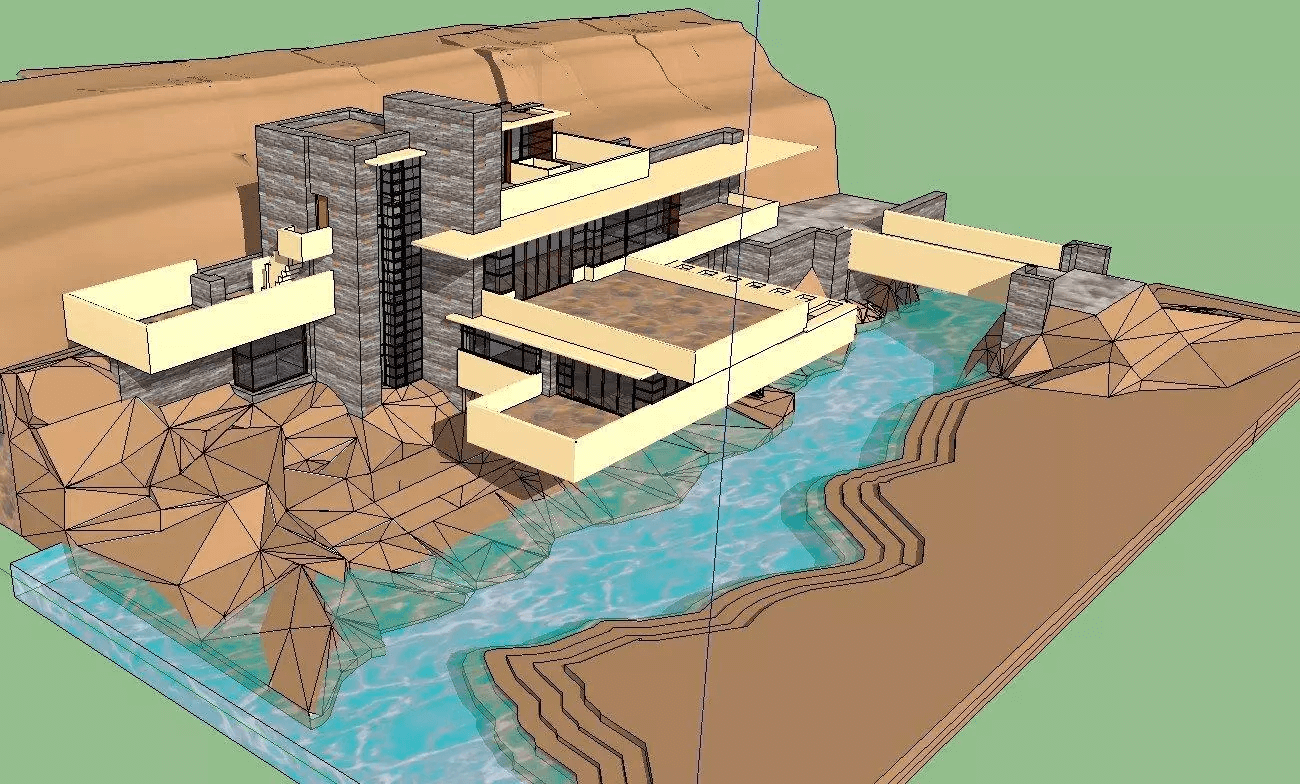 As an advanced 3D modeling tool, you have the ability to create some truly amazing pieces of work, which will replicate the model you are trying to build. There are some amazing tools and features that you will not be able to get with other pieces of software, such as snapshot 3D aand controlled cloth sculpting. 
Therefore, it is no surprise to learn that ZBrush has a number of impressive clients, including Electronic Arts, ILM, Weta Digital, and Epic Games. Rather than paying a monthly subscription fee for ZBrush, you will pay for a single-user license instead, so there is a one-off fee only. 
4. Autodesk Maya
If you are yet to find the right solution for you from the ones that we have mentioned above, another option that is well worth considering is Autodesk Maya. 
Autodesk Maya is a 3D computer graphics software. While it may be one of the most expensive ones on the marke today, a lot of people feel that is well worth the cost. It is especially championed by those in the FX and animation sectors. You can expect to pay around 41620 per annum if you decide to go for this tool, so it will be a strain on your budget, yet you need to determine whether or not you think this is worth it.
Autodesk Maay is known for doing an incredible job in terms of texturing and it comes with a whole host of visual effects as well. You can expect the most advanced range of features and tools. It can help you in terms of focusing minutely on character details, clothing, and animation. 
There are some great videos online that can give you a real insight into this platform and how it works so that you can get a glimpse before parting with such high sums of money. 
5. SelfCAD
Last but not least, we have SelfCade, which will take you through the entire process, from design to print. You can create 3D printed objects, as well as intricate designs.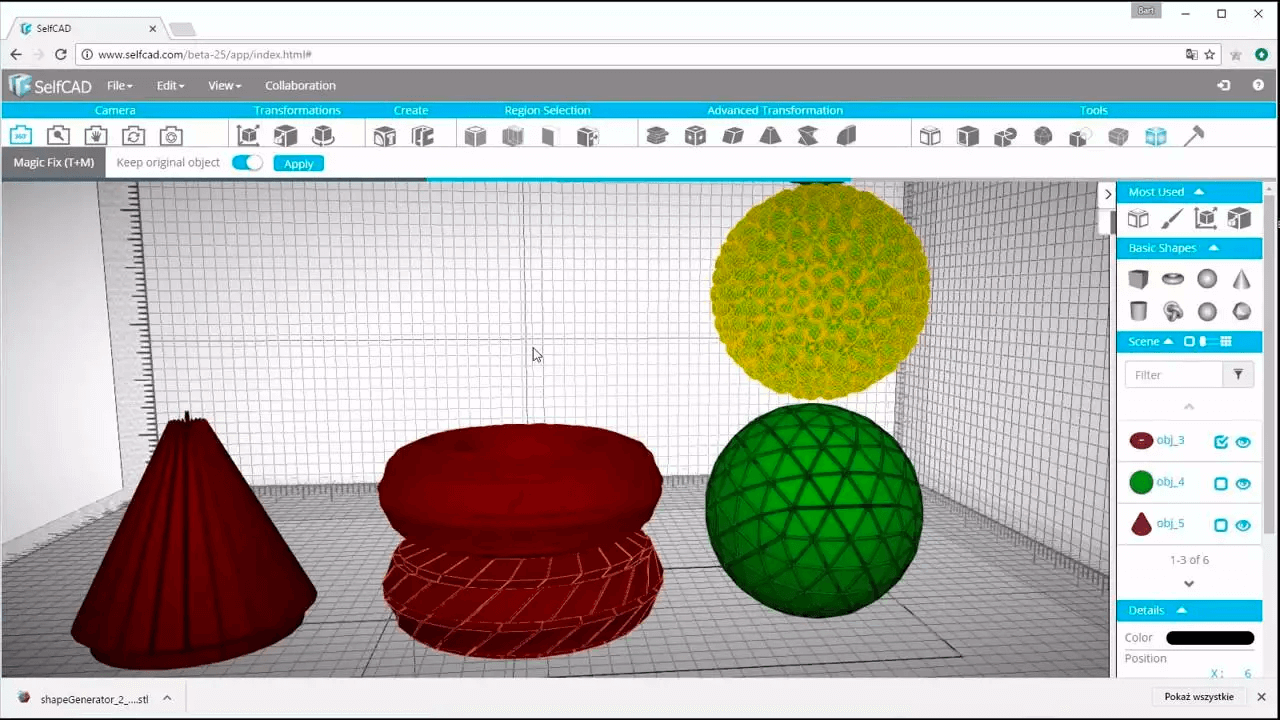 The software boasts an intuitive GUI that has the sort of simplicity you would expect from TinkerCad. The functionality of this platform is great, with many different options. You even have the ability of uploading a flat image, and you can then work on this to create the 3D model for your project. 
One of the best things about using this platform is that it is affordable and it is easy to access. You only need to pay $39 per year, and you can use it on your web browser via the SelfCAD website. There are also free trials available for both teachers and students. 
There are a number of RepRap 3D printers that have been pre-installed. You can access these via the drop-down menu. You can store every design, mesh, edge, and detail here. 
Working with the best 3D modeling software
So there you have it: everything you need to know about the five best 3D modeling solutions on the market today. We hope that this has helped you to get a better understanding of some of the best products that you can use when it comes to 3D modeling for your projects. 
If you opt for one of the five that we have mentioned above, we are sure that you will not be disappointed!
Also Read: 3D Printing- An Extraordinary Revolution Of 21st Century!