Businesses are witnessing a paradigm shift in the way they operate and run. Some are relying on the good old ways to operate and market their business strategies while others have slowly started adopting new and conventional techniques to undergo decision making and make it work.
Machine learning has come a long way in helping various businesses like finance, e-commerce, transportation, banking, and the IT sector. What if we try and study the various implementations that are possible in machine learning to take some crucial decisions for our businesses in terms of marketing? Will it help the company or will it incur a heavy cost to it in the process, let's find out!
Data is the golden ticket in the current 21st century. Anyone, who owns this ticket has the prime power of using this data and deriving various important business insights and strategies with the help of some machine learning and data visualization tools. It can help us perform common and important tasks such as brand enhancement, personifying content, customer engagement, and customer profiling. 
Top Reasons Why Companies Must Adopt Machine Learning For Marketing

Push to Marketing Scenario
By using machine learning, we can perform demand forecasting by using data. Data has helped us in understanding trends and patterns throughout the last 10 years. For many companies, it acts as their bread and butter as it helps in understanding customer behavior and makes it more concrete than ever before. These suggestions will be based on real-time data and will help us understand what can be done to attract and retain potential customers. 
Delivering Quality Content
The already tried-and-tested method which most of the companies imply on is the insights given by the client which is later analyzed by a copywriter in the company to gather data and decide on the marketing strategy to be used on the target audience.
This results in the availability of limited data. This is where machine learning will play a crucial part in determining the behavior and sentiments of the customers. Social platforms like Twitter and Facebook can be utilized in a more mature way to observe and understand the sentiments related to any product. This will help the company to distinguish between different kinds of customers from an area and understand their interests.
Trying to Maintain the Costs
Shifting completely to machine learning approach can actually cut down marketing costs for a company.
A team of dedicated machine learning engineers can be deployed for this specific task which will require fewer hirings as most of it can later be automated as well. This enables better communication between the customer and the company as everything from marketing emails, online posts, advertisements and other ways of marketing can be easily scheduled and automated using machine learning and artificial intelligence. 
Fewer Efforts Coupled With More Results
Most companies rely on the good old trial and error technique which involves implementing different marketing strategies and waiting for results. This can be incremental to a certain extent and can enable a better relationship with the customer. But, as modern times require modern measures to cope with, we can use machine learning to come up with more precise marketing strategies. The behavioral data can help us achieve target customers with less effort and more results. 
Examples of Ml in Marketing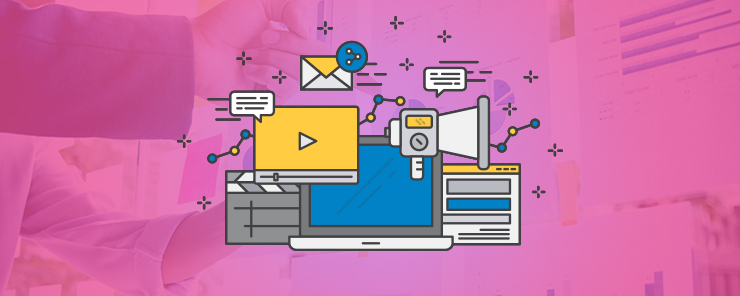 Companies are pouring billions of dollars to facilitate and improve their marketing infrastructure. By 2020, it is estimated that most of the top-end companies will implement machine learning in their work-force to enable better customer engagement.
Let's have a look at some of the companies who are deploying it in real-life.
Amazon
Amazon uses its premier machine learning techniques to recommend its customers products which they can use in collaboration with other products which they normally buy.
Google
Google is using artificial intelligence to rank different web pages based on the user's interest and past history. It caters to the timely searches which the user performs and then recommends results based on that.
Netflix
Netflix has been successful enough in deploying machine learning in its recommendation systems by suggesting users shows and movies which are similar to their interests and tastes.
Other than this, many companies have been using machine learning and neural networks for processing images.
Tools Used for Ml Marketing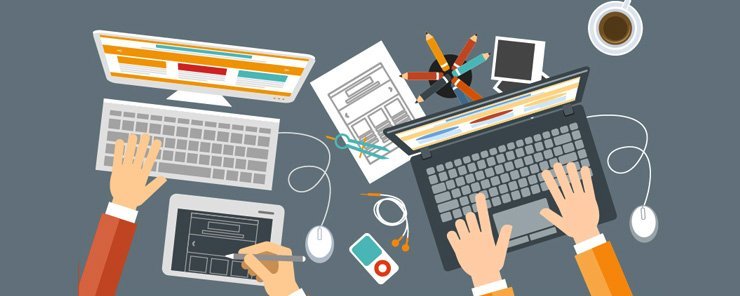 Some commercial and native applications which are popular in marketing under machine learning can be utilized to suit the business needs and requirements. Some of the popular ones are:
CloudSight

Adobe Audience Manager

AgileOne

Alexa

Oracle BlueKai

Salesforce Einstein
Factors to Look After When Using Ml-based Marketing
Machine learning can open many possibilities for a company who are ready to look beyond the ordinary. Still, one must be sure of some of the crucial points and entities before applying it in order to avoid any severe implications in the future.
Focusing More on the New Customers Compared to the Old Ones
This could backfire because even if companies are getting new customers, they are losing their previously acquired loyal customers that have been there for quite a while with the company.
Going for an Untested Marketing Plan
Nowadays, people tend to believe in their gut feelings and trust any marketing strategy without prior practice and analysis. This can lead to loss of trust and confidence in the company's brand image in the market which could hamper its stocks at a later stage.
Not Knowing Your Target Audience Well Enough
Targeting the right audience and understanding their true wants and needs is mandatory for any company to understand their buying patterns.
Targeting a Wider Audience
Unity in diversity! Targeting a wider and more diverse audience who normally don't buy their usual products is both difficult and risky. But, taking the calculated steps using machine learning in this scenario can help both the company and the customers.
Collecting and Analyzing the Right Data
Data collection and manipulation can set the true path for companies who are looking to shift their focus more on healthy marketing rather than just mere marketing. This can make it easy for the companies to target and appreciate the correct group of audience for their business.
Conclusion
Machine learning can deliver goods for digital marketing which can make it both futuristic and a game-changer for businesses who can completely rely on it. The current rate at which companies are demanding and utilizing data to increase their total reach across the globe is astonishing.
Even the medium-sized companies are looking to expand their marketing prowess by implementing more machine learning in their businesses to cherish their major advantages and try something out of the box. One can easily reap the complete benefits of machine learning in marketing thanks to its reliability and flexibility.